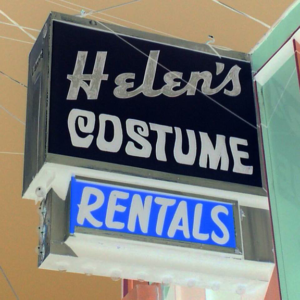 Erica Eyres, Joshua Abelow, Elmeater Morton, Lena Lutz

October 29th - December 3rd

Open Sat- Sun 1-4 and by appointment


Press Release
It's really quite a mess
you know
I'd beg them
to come tonight and straighten up
anything they could
but I sleep during the day and would it be awkward to be awake while
they work
while I wyle

jealous and wandering Like a finger in the eye
on the dark dank dirty ground a headless bear
a gurgle for a growl summer slim sear and foul

to let it out a bit
not as a belt after dinner
but as a head searching for its body
dripping on the floor
rushing for the last chance to get fat for winter
a honey bee with stingers on both ends
turned inward

"Smart and natty boys are we;
Shoemakers we'll no longer be;"

douses and starves
curled in to to touch
it makes a heart but no head

little men will not easily take refusal

"Though I am as old as the oldest tree,
Cooking in an egg-shell never did I see;"

now that about it
I think
I get it I think it
Makes me
laugh
so
I'll see myself out

city hobgoblins stock
takis
tap tap tap quiet enough
for coyotes to run the streets
at night in peace
on
garbage night in peace


Chase Allgood, 2022


Joshua Abelow is a painter working and living in Harris, NY. He is the founder and director of Freddy in Harris (formerly of Baltimore, MD). Abelow has recently exhibited at King's Leap, (NewYork, NY), Et al. (San Francisco, CA), Baader-Meinhof (Omaha, NE), Jir Sandel, (Copenhagen, DK), Anthony Greaney (Somerville, MA), Magenta Plains (New York, NY). Abelow's solo show Barnett Abelow runs concurrently with Hob Gob, at HG in Chicago.

Erica Eyres is painter and ceramicist currently based in Edinburgh, Scotland. Recent exhibitions include OTP, (Copenhagen, DK), Norerg Hall Gallery, (Calgary, CA), Celine, (Glascow, SC), Plaza Plaza (London). Upcoming solo shows include Blinkers Gallery in Winnipeg as well as OTP in Copenhagen. This is Eyres' first show in Portland.

Elmeater Morton works in painting, drawing and soft sculpture. She is a Portland native and has recently exhibited at the Oregon Contemporary, (Portland OR),
The Museum of African Diaspora, (San Francisco, CA) and the Portland Art Museum, (Portland, OR). This is Morton's third show at Helen's Costume.

Lena Lutz currently lives in Portland, OR. She makes paintings and sculptures from things she finds on her morning walks. Her photos of underground legend Robert Omlit and friends provide the glue for this exhibition. This is her first show in Portland.


Click here for additional information, press materials, private viewing appointments etc.

Jen Petersen interviews Joshua Abelow

Chase Allgood interviews Lena Lutz

Taravat Talepasand interviews Erica Eyres

Chanel Conklin interviews Elmeater Morton.